Do you know that you can get buy cheap houses in Abuja? Baruch and Phareex is in the business of ensuring that.
Firstly, let us talk about the business of real estate.
According to Wikipedia Real estate is property consisting of land and the buildings on it, along with its natural resources.
Also, immovable property of this nature; an interest vested in an item of real property, buildings or housing in general.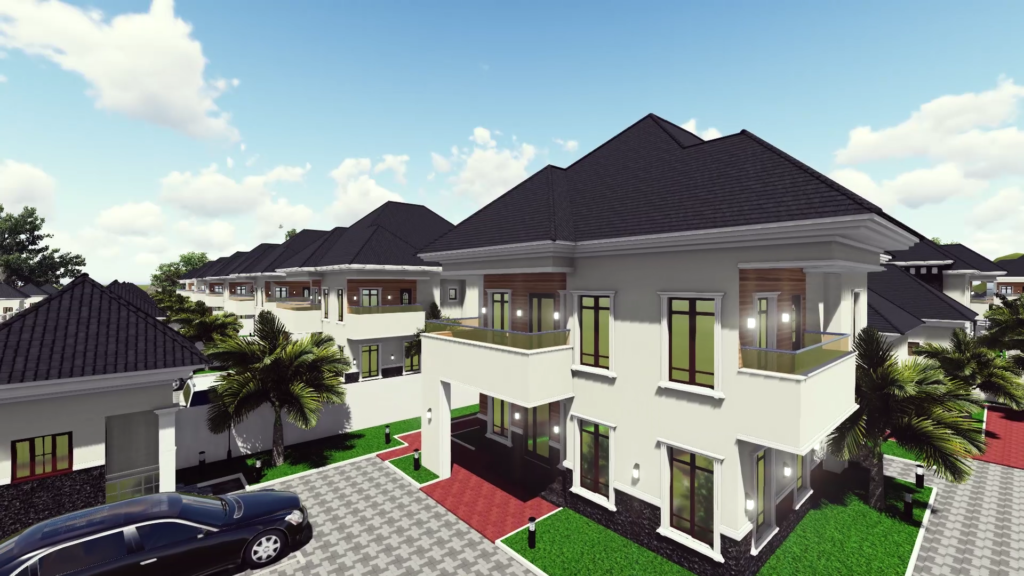 In terms of law, real is in relation to land property and is different from personal property while estate means the "interest" a person has in that land property.
In other words, cheap houses in the city of Abuja is a goldmine
Check our social media pages and check our website
Baruch and Phareex Nigeria Limited is a quality property developer and integrated living service provider in Nigeria, with futuristic interests in all of Africa.
Our unique architectural aesthetical outlay, coupled with our exceptional customer service.
Which consequently ensures excellent and high quality real estate solutions for all our clients.
We are committed to creating sustainable multi-generational communities.
by offering a variety of housing, styles and amenities to suit any occasion.
In 13 years, we have built a thriving integrated real estate, planning, development, construction, investment and management firm.
Given our established history, we have had the opportunity to make landmark contributions to the greater African continent.
We do not relent and that is why we work tirelessly to expand the frontiers of our influence, as we impact Africa and the world at large.